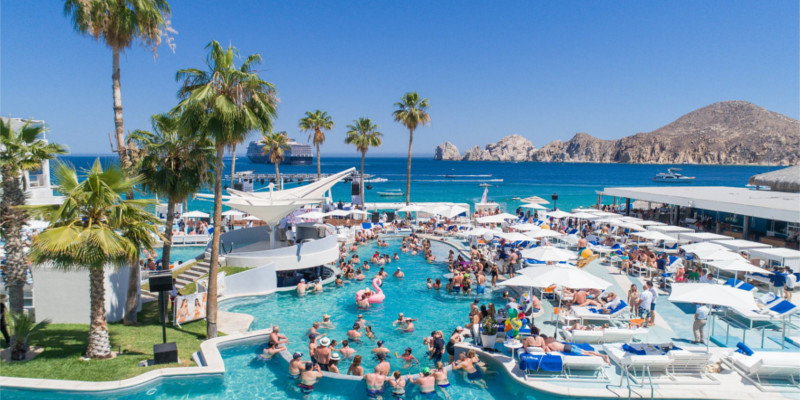 Ibiza

(Spain)…
Ibiza is easily said to be the best Party island on earth it is one of the Balearic islands, an archipelago of Spain in the Mediterranean Sea. It's well known for the lively nightlife in Ibiza Town and Sant Antoni, where major European nightclubs have summer outposts. With stunning turquoise water and white sand, it's easy to see why Ibiza is a popular holiday spot accommodating approximately 6 million tourists each year. Its magnificent architecture, coastline and sealife have landed it a World Heritage Site listing. Although it may be the most Legendary island around it has some warnings your night out to turn into a nightmare. As a warning tourists be careful of  sexual Predators. Because of it high party rate of young people especially young women it tends to get dangerous at times. Irrespective of some cautions its still the ultimate party island. Visit our infos Website… ibiza-infos.net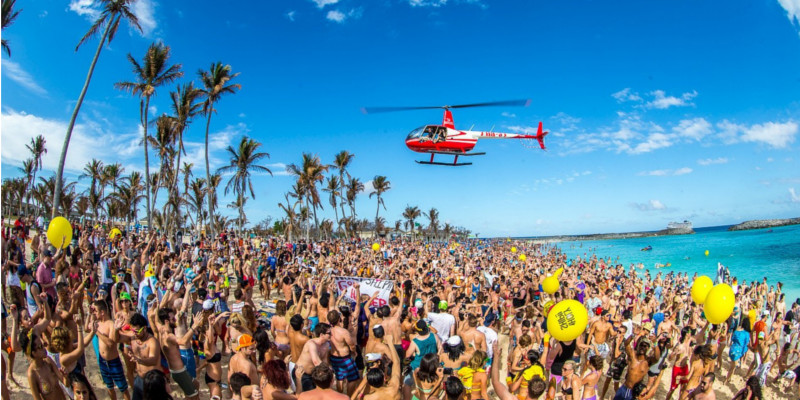 Los island

(Greece)…
Ios is a Greek island in the Cyclades group in the Aegean Sea. Ios is a hilly island with cliffs down to the sea on most sides, situated halfway between Naxos and Santorini. Ios attracts a large number of young tourists, many of whom used to sleep on their sleeping bags during the 1970s on the popular beach of Mylopotas after partying through the night. Today Mylopotas beach has been developed to an equivalent mass package tourism resort like Platys Gialos and Paradise Beach of Mykonos. Its reputation for nonstop alcohol and -fuelled partying, there's no denying that from June to August, the island is the much-loved stomping ground of youth and hedonism. But it's so much more – if you want it to be – and the partying doesn't infiltrate every village or beach.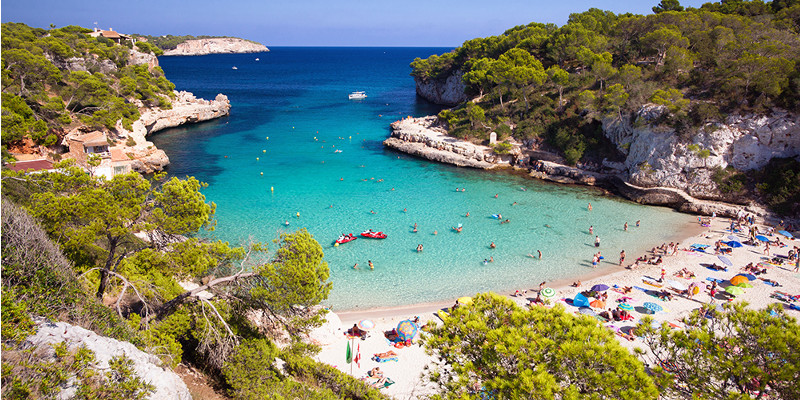 Mallorca island 

(Spain)… 
Mallorca (Majorca) is one of Spain's Balearic Islands in the Mediterranean. It's known for beach resorts, sheltered coves, limestone mountains and Roman and Moorish remains. Capital Palma has nightlife, the Moorish Almudaina royal palace and 13th-century Santa María Cathedral. Summer is one long party and village festes (festivals) offer an appetizing slice of island life. Visit our infos Website… mallorca-infos.com
Ayia Napa

(Cyprus)
Ayia Napa is a Mediterranean resort town on the southeast coast of Cyprus, known for its beaches. The town's main landmark is the storied, Venetian-era Ayia Napa Monastery, which stands in the central square of Plateia Seferi, surrounded by bars and clubs. Freshly caught seafood is served at Ayia Napa Harbour's busy tavernas, while adjoining Pantachou Beach offers a stretch of golden sand. Go from a beach party, to a pool party, and end it at a foam party, travel on on a boat trip, bungee jump,  take a slingshot ride, ride a bucking bronco or even scuba dive…There's Regular festivals and events showcasing traditional music and dances are held throughout the year.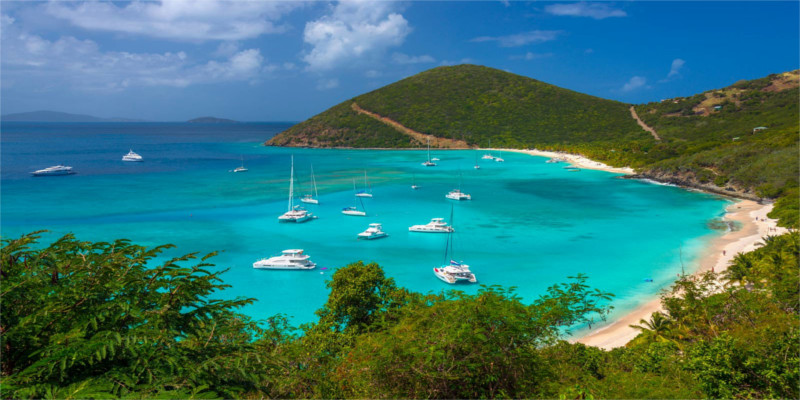 British Virgin Islands

(Caribbean)…
The British Virgin Islands, part of a volcanic archipelago in the Caribbean, is a British overseas territory. Comprising 4 main islands and many smaller ones, it's known for its reef-lined beaches and as a yachting destination. The largest island, Tortola, is home to the capital, Road Town, and rainforest-filled Sage Mountain National Park. On Virgin Gorda island is the Baths, a labyrinth of beachside boulders. Tourism accounts for approximately 45% of national income. The islands are a popular destination for US citizens. In 2006 a total of 825,603 people visited the islands, of whom 443,987 were cruise ship passengers. Tourists frequent the numerous white sand beaches, visit The Baths on Virgin Gorda, snorkel the coral reefs near Anegada, or experience the well-known bars of Jost Van Dyke, its also one of the world's sailing hot spots.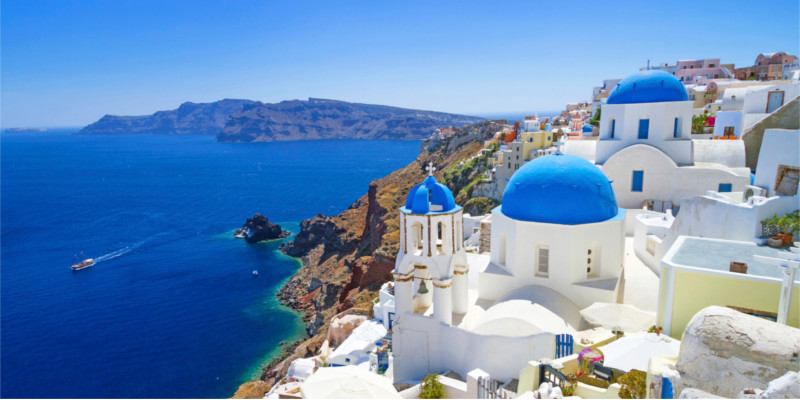 Santorini

 

(Greece)…
Santorini is one of the Cyclades islands in the Aegean Sea. It was devastated by a volcanic eruption in the 16th century BC, forever shaping its rugged landscape. The whitewashed, cubiform houses of its 2 principal towns, Fira and Oia, cling to cliffs above an underwater caldera (crater). They overlook the sea, small islands to the west and beaches made up of black, red and white lava pebbles. There's no denying the uniqueness of this destination or its huge allure – Santorini hosts just over 2 million tourists annually.  The expansion of tourism has resulted in the growth of the economy and population. Best time to travel is in July and August, when prices soar and hotels, viewpoints and beaches are packed with younger tourists. The shoulder-season months of April, May, early June, late September and October are good times to visit – things are marginally quieter at the caldera edge, and considerably quieter on the east coast (where accommodation bargains are plentiful).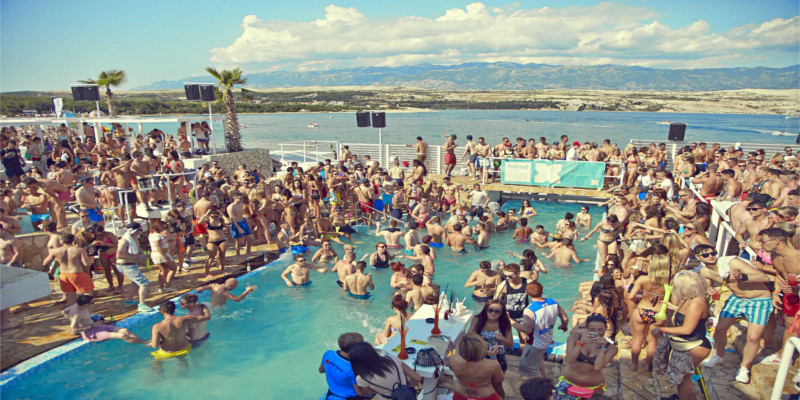 Pag

(Croatia)…
Pag is a Croatian island in the Adriatic Sea. It's known for its barren, moonlike landscape, lace production and Pag cheese. Pebble and sand beaches ring the island. Pag has become an increasingly popular island to visit in no small part because the resort of Novalja – to the north of the island – is considered one of Croatia's premier party destinations.  With  open-air clubs which are also the venue of several summer music festivals, Novalja is the perfect place for those who want to party away their holiday. Pag Town is also famous for its carnival, with both a 'winter' and summer version, the latter taking place in July.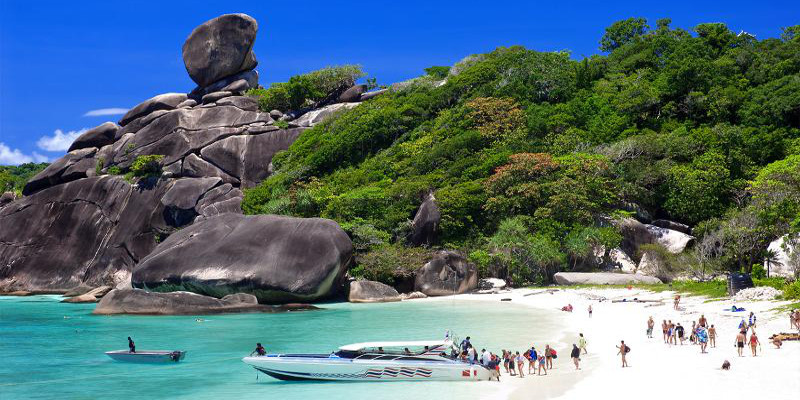 Phuket Island

(Thailand)…
Phuket is a diverse and fascinating island to explore. A rich culture filled with young tourists, a beautiful coastline, spectacular natural sights, loads of outdoor sports and activities, shopping, nightlife and dining are just a few of its attractions.  Phuket is a melting pot of indigenous Thais, Thai-Chinese, ethnic Malays and even sea gypsies.  Swimming, snorkeling, diving, yachting, jet-skiing and parasailing are the most popular activities on the island. Phuket  is Thailand's largest at 48km in length and 21km at its widest. It's in Southern Thailand, on the west-facing Andaman Sea coastline, suspended from the southern tip of Phang Nga Province by a pair of short but substantial road bridges.
Hvar

(Croatia)…
Hvar, a Croatian island in the Adriatic Sea, is best known as a summer resort. Highlights of the port town Hvar include its 13th-century walls, a hilltop fortress and a main square anchored by the Renaissance-era Hvar Cathedral. The island also features beaches such as Dubovica and inland lavender fields. Boat excursions serve the nearby Pakleni Islands, which have secluded beaches and coves. Hvar has celebrated 140 years of organised tourism,  and today it is considered to be one of the 10 most beautiful islands in the world.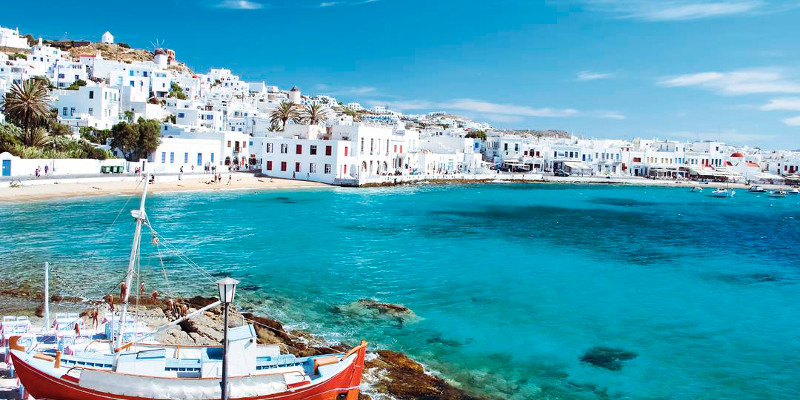 Mykonos

(Greece)…
Mykonos is an island in the Cyclades group in the Aegean Sea. It's popularly known for its summer party atmosphere. Beaches such as Paradise and Super Paradise have bars that blare thumping music. Massive dance clubs attract world-renowned DJs and typically stay open well past dawn. Iconic landmarks include a row of 16th-century windmills, which sit on a hill above Mykonos town.  College students love this place but even families mingle together to celebrate the Greek summer. Whether your a crazy party animal out for a real good time, or a visitor who wishes to explore the island's history and tradition, Mykonos will certainly meet your every expectations.